MAPPING OF ACTIVITIES AND KNOW-HOW
Interviews finalized to produce a Map (heuristic) that describes the person's scope of action, in a visual and synthetic form. The Map covers:
Activities: what, why, for whom?
Resources: what used, who helped?
Know-How employed to carry out the activities.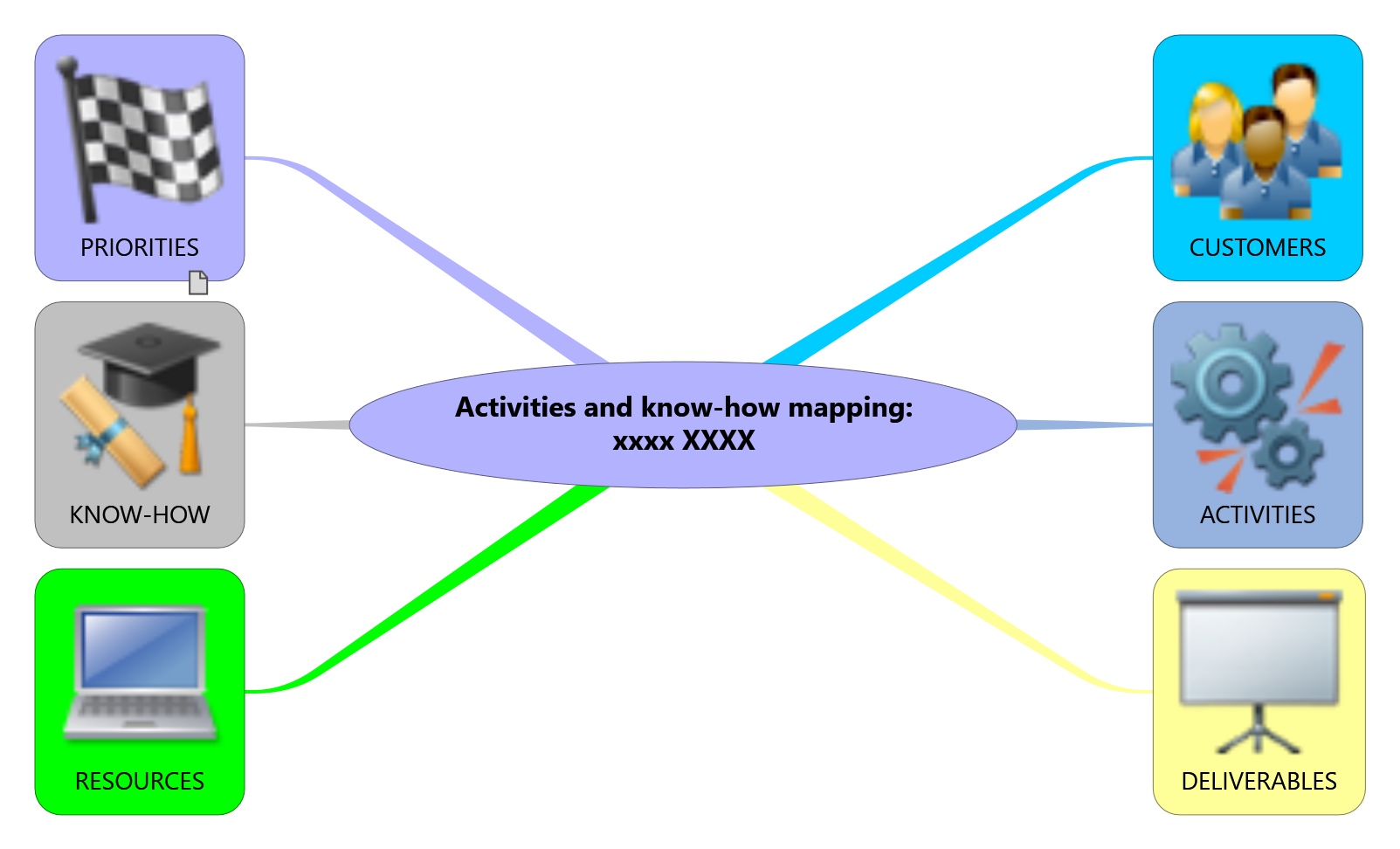 The map allows:
An exhaustive view of the scope
Conversion of tacit into explicit knowledge

Our Plus: "The TSF process" – our tool specifically designed for handover situation.
PEDAGOGICAL MENTORING
Mentoring to assist individuals in sharing THEIR knowledge:
Identifying what and to whom
Defining the best methods (class, digital, peer-to-peer…)
Implementing the tools for the transmission
Delivering
Evaluating

Our Plus "Training mentoring for experts" – our approach for improving Business Experts effectiveness in sharing their know-how and experience